Student Profile: John Feist, PMP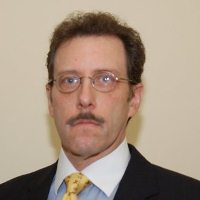 My wife and I live in Central New Jersey. I have a diversified background that revolves around IT. I've been a developer on various platforms, a manager/executive as well as a PM. I've worked in a variety of industries supporting most of the standard corporate functions. There seems to be an ongoing need for project managers, so I've decided to stay in this discipline.
I've reached a point in my career where I need to focus on one direction. Project management lets me apply a wide variety of skills and experience.
To be successful as a PM requires credentials. As far as I can tell, PMP is the most widely recognized of these. Having an active PMP certification allows me easy access to keep up with the latest trends in the discipline.
The hardest part for me was getting started and then making sure to do my lessons every day. Once I got into that "habit", I looked forward to that time in my day.
When I decided to get my PMP, I looked for virtual training options. Several discussion boards talked about the PM PrepCast and the writers were all in agreement that it is a very good option. I was please to discover that they were right! I can't think of anything that I would call missing with the PM PrepCast.
My #1 recommendation for those studying for the exam is in two parts. First learn your "cheat sheets" so that you can write them out easily and quickly when you start the exam, they really do help. The second part is do lots of practice questions. I would typically do them 100 at a time to get used to what they look like and be sure I would be able to finish in time. I started each practice test session by writing out the cheat sheets.