Student Profile: Melissa Brown, PMP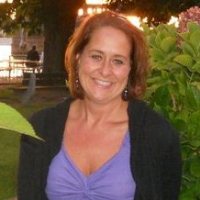 My name is Melissa Brown and I have my Bachelor's in Management Information's Systems and my Associates in Business Administration.  I'm employed by Digicon Corporation and currently work as a Network Administrator on a government contract within a division of the Department of Defense (DoD). 
Along with my networking duties, I've been working towards becoming a Project Manager for over 7 years.  The Project Manager that overseas my contract has given me numerous opportunities to manage training and monthly reporting for my contract and allowed me to be a "Subject Matter Expert" on new business and a re-compete contract in which we won both of them.  I've also led many Information Technology (IT) projects within my project team during the course of my employment.  
My interest in Project Management happened about seven years ago as I started leading IT Projects.  Two years after that, I pursued the Certified Associate Project Management Certification (CAPM) because I didn't quite have the project management hours or experience to pursue the PMP.  Over the next five years, I volunteered and led as many IT projects as I could to gain project management hours and experience.  The Project Manager I work for encouraged me to purse the PMP certification because we both agreed it was the next logical step in my career path.

The most difficult part of my PMP studies was managing my time.  I am a mother of an eight year old girl, a wife and work full-time, so finding time to study and still keep up with everyday housework, traveling to and from work and daily interactions with my daughter and husband was a real challenge.  As much as I would have liked to block everything out, it really wasn't possible.  However, I had 100% of support from my family and friends which helped me tremendously in managing my time for studies, listening to Podcasts and testing out my knowledge in the three and half months I planned for my studies and examination.

I found out about PM PrepCast by simply searching for PMP training that was video, online based and affordable.  I was shocked when I found PM PrepCast at such a low cost compared to other video-based online training.  I called PMI and they confirmed that the training material was approved by them so I read the reviews of the product and outlined the pros and cons.  What I loved best about the training was that it was portable and that you could listen to the Podcasts from your iPod or from iTunes as well as from the web anywhere as long as you had an Internet connection.

I can't really say there is much missing from the PM PrepCast.  The videos are strategically laid out and easily numbered in chronological order.  I liked the fact that you can bundle the product with the PrepCast Simulator and receive both products at a discounted price.  The only thing I think I was disappointed in was that I had to purchase the optional PM Formulas at a small additional cost.  However, the $29+ dollars was a small out of pocket expense I was willing to pay to ensure I passed the exam on the first try.
My #1 recommendation for those studying for the PMP certification is to create a study plan and commit to it.  The video training suggested planning 1 to 2 hours per day which was an easy way to manage the material.  You really need to spend the time going through all the videos whether by watching them or listening to them via Podcast and reading the PMBOK guide a couple of times in addition to another PMP prep book. I took my training one step further and purchased the PM formulas which helped me in understanding how to actually do the formula type questions.  Once you get through the material, spending daily time testing your knowledge on new questions until you consistently pass at or above 80% was one of the best tips I was given.  I tested my knowledge for about three and a half weeks and then I sat for the exam and passed with success on the first try.  Time, dedication, positive attitude and commitment was what worked for me and I hope will work for you.