Student Profile: Frank Klaczik, MBA, PMP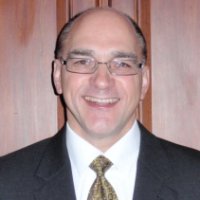 I work in the Information Technology industry and primarily from the management of software application development used by the top life sciences companies managing regulatory and compliance driven solutions.  I started my career as a software developer and transitioned to the management track where I was introduced to managing projects.  Previously in the software developer role we all perceived the project manager as that vexatious person continually pulling you into team and status meetings.  After many years of managing projects we know that this is only one area to build out the required metrics the project manager has to maintain to establish baselines for success and report to stakeholders.

The main reason I pursued and obtained my PMP Certification was to improve my knowledge, methodology and standards of managing projects. This was the achieved in the countless hours of reading and studying the accurate path to achieve project success followed by putting it into practice. Improving my skill set to achieve this goal was a benefit of completing this step. I say this step only because you have to continue to maintain and advance these skills in real world experience even after obtaining the PMP certification.
Honestly the most difficult part of the studies is the enemy called "procrastination". It is ironic that the suggested path to success is to make a project plan of study milestones and stick to it.  Did I occasional schedule slip?  Absolutely! It is amazing once you commit to the end though that success is in reach. Much of material was familiar, but learning the right approach and discarding previous habits was challenging.

I learned about PM Prepcast from the multitude of online stellar reviews that were posted outside of the project-management site so it was not biased opinions, but rather solid appreciation of the training material.
The PM Prepcast covers all material in depth and does it thoroughly. If I had to say anything it would be possibly additional review questions at the end of each area.
You must commit to reach the end goal. Time will slip by and you have sunken cost once you register with PMI. Devote 1-2 hours per night to study and review material more than once. You'll grasp more in the additional rounds of studying. Practice...practice...practice tests that mimic the exam. Sitting that long for an exam is daunting in itself.