Student Profile: Michael McCaughan, PMP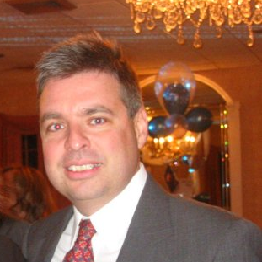 I live in New Jersey, USA and have been working in Information Technology for about twenty years, fifteen of which has been as a project manager.  I currently work in finance but have worked in various industries, including publishing and media.
I decided to get my pmp certification recently due to it becoming more prevalent within in our industry.  Also, the majority of my work colleagues in the PM group had the certification already.
I think the most difficult part was having the discipline to read through the PMBOK in detail.  It's a bit dry.  
I was researching how to satisfy the 35 hour contact requirement for the PMP application process.  When I learned that the prepcast satisfied not only the 35 hour contact requirement but also supplemented the PMBOK, it was an easy decision to use it.I don't think there is anything missing from the PM Prepcast that I can think of.  
My number one recommendation for success on the PMP exam is to practice as many sample questions as possible.  I used the PMP exam simulator and it was excellent.  I was able to score in the low 80's across all my exams and that gave my the confidence to take the actual exam.  The PMP Exam simulator also gets you used to sitting for four hours and focusing on the questions.  Four hours may seem like a lot of time but you only have a little over a minute per question so taking multiple full exams teaches you how to budget your time.  Some of the questions are wordy so you can easily eat up too much time on a single question.      

I also would like to emphasize that my general study strategy involved making sure I understood all the easy things, like the Tuckman ladder, for example, or other straight memorization items so that I could afford to miss some more difficult questions on the exam, if needed.  I also wrote out every morning, for the six weeks leading up to the test,  the table containing all the processes across the five process groups and the ten knowledge areas.  I would then flip the sheet over and write out all the formulas required.     During the 15 minute tutorial on the actual test, I wrote these same things out on the scratch paper that prometric provides.   It helped immensely in answering questions on what process was next or for being able to glance down and my formula list during any math questions, etc.   Best of luck to all who are planning on taking the exam!