Student Profile: David Andrew, PMP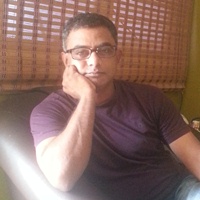 I am a Project Delivery Manager for an IT company with 8 yrs of experience in various technologies. Worked for number of clients and customers in various project spans from 4 weeks to 2 yrs long projects.
From the moment I was promoted as a Project Manager, I had the urge to do PMP, also my friends and colleagues who were PMP certified really inspired me to go for it.
The most difficult part of your PMP studies is time. Finding time to sit down, concentrate and prepare is the biggest challenge. With project at hand, social life, family responsibilities, kids - its indeed biggest challenge
I learned about the The PM PrepCast through online search for best PMP Quality exam prep. Your website was among the top 5 hence I opted for it. I havent seen anything missing from PM PrepCast.
My #1 recommendation for those studying for the exam is PMBOK is the Bible/Foundation, reading it and understanding lays the solid foundation. PM PrepCast is the next level. At least take full 4 hours Exams from PrepCast to equip yourself fully - prepares you for what is coming in the examination.