Student Profile: Shireen Sayed, PMP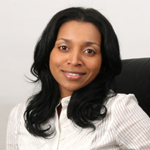 I am a project manager with 20 year experience in the engineering and construction sector working in both Ireland and South Africa. My career started in Civil Engineering quickly evolving into the role of managing projects. I am now the business owner of a South African based project management company and we operate in the engineering and construction sector.
PMP Certification was a requirement for my business, ASPIRE Project Management and I have a masters in project management so the next natural step was to obtain the PMP.
The most difficult part of your PMP studies is balancing work demands, home demands and study time required to prepare for the PMP.
A colleague who had also used the PMP PrepCast ( and passed) recommended The PM PrepCast. In my view, the PrepCast had everything. Although I did use other material.
My #1 recommendation for those studying for the exam is make the time to study. Listen to the PrepCast in any free time you have
available.