Student Profile: Thomas R. Rice, PMP, CSM, CSPO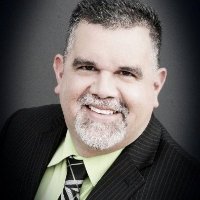 I am a results-driven operations management executive accomplished in customer experience management, project management, and P&L management. With 10 years operations management experience at sister companies Total Transit and Veyo Logistics, I have a well-rounded background in operations including expertise in contact center management, public transportation, ADA compliance, Dial-a-Ride, HIPAA EDI, FWA, medical necessity, NEMT Medicaid State contracts, safety & contract compliance, agile & scrum, airport ground transportation, & transportation provider network development. Driver to director in 10 years - love what you do!
I am currently enrolled at MITx taking courses in entrepreneurial studies. I recently attended Notre Dame and completed three Executive Certificate programs over a two year period including: Leadership & Management, Negotiations, and Advanced Intercultural Management. I hold a number of professional certifications including: Expert Certification in Excel as well as being a subject matter expert for Microsoft, PMP (Project Management Professional), CSM (ScrumMaster), CSPO (Scrum Product Owner) Certified, and Google Apps Certified Administrator. USAF Veteran. Dave Ramsey lifestyle – feels amazing to be debt-free!
Travel. See the world, travel often. #Work-Life Balance
2015: Laughlin, Cairo, Luxor, Edfu, Kom Umbu, Aswan, Abu Simbel, Alexandria, Dubai, Abu Dhabi, Istanbul, Las Vegas, Toronto, Niagara Falls, Boston, Cambridge, Salem, Portland, Mazatlan
2014: Beijing, Shanghai, Hiroshima, Xian, Kyoto, Yokohama, Miyajima, Tokyo, Las Vegas, Los Angeles, Vancouver BC, Victoria BC, San Francisco, Orlando, Mexico City, Coyoacan, Puebla, Cholula, Taxco.
2013: London, Paris, Venice, Florence, Sienna, Pisa, Rome, Las Vegas, Seattle, New York, Chicago, Mazatlan, Grand Canyon, Flagstaff, Mt. St. Helens
I recommend students enroll in PM Prepcast and spend a few hours each day understanding the foundation of the PMNBOK guide. Although it will be different for each student, after reading a number of books, websites, and other publications, I found that having a deep understanding of the ITTOs (inputs, tool-techniques, outputs) was key in my success. Almost every question on the test can be directly related to the ITTOs and its important that you not only have the memorization down but also understand what they are. I didn't really understand this until I signed up with PM Prepcast.
My study routine before the test was simply and effective: I would take a PM Prepcast complete 200 question exam everyday before work and then spend 2-3 hours after work reviewing areas I didn't do well in. I believe I took 8 complete tests before taking the real exam. Again, often the knowledge and understanding of the ITTOs was key to passing the exam; not by memorization alone, but being able to read a question or situation and applying the ITTOs to answer a question. To be clear, memory alone will not be enough to pass this exam. I found the tools from PM Prepcast to be very effective and valuable to passing the exam. When PM Prepcast says you are ready; you are ready. If you are scoring poorly, to be clear, you are not ready.
Thomas R. Rice, PMP, CSM, CSPO