Student Profile: Mingmin Liao, PMP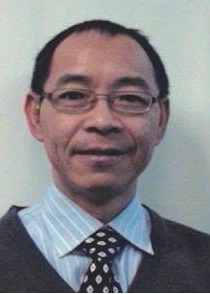 I am currently a Project Manager in a prestigious organization "Vaccine and Infectious Disease Organization - International Vaccine Centre (VIDO-InterVac)" at the University of Saskatchewan. I have managed various contract projects and some core research projects in the past five years. Our clients are from a broad range of health-related companies, government agencies and other funding agencies.
Education: MD from Medical School of Fudan University, Shanghai, China; PhD major in Microbiology from University of Saskatchewan, Saskatoon, Canada.
My work experiences are 1) Physician, Shanghai Skin Disease Hospital for 8 years; Research Associate at the University of North Carolina at Chapel Hill for 3 years; Research Associate at the University of Ottawa for 4 years; Laboratory manager at the University of Saskatchewan for 8 years; Project manager at VIDO-InterVac since 2011.
What I recommend that students read or study during the first week of their exam preparations would be the PMBOK followed by The PMP Exam.
Attending a PMP exam class is also necessary.
Reviewing the overall processes and input/tools/output of each process, refresh memory on some concepts which need memorization and answering one exam sample question was part of my study routine in the last 3 days before my PMP exam.
Mingmin Liao, PMP