Bill Lewis, PMP
PMP Instructor
Bill has worked and instructed in Project Management and Operations for over 45 years. He served in the US military for 23 years with many operations, command, and logistics assignments. He then served in the corporate world as a technical architect, vendor management manager, and project manager for 13 years.
Bill holds a Masters in Speech/Communications from Lamar University, a Masters in Project Management from George Washington University, and a Project Management Professional (PMP) certification.
Bill teaches project management and has taught PMP certification courses since 2006. He loves to teach and makes PMP training entertaining, focused and knows that the goal is for each student to earn their certification.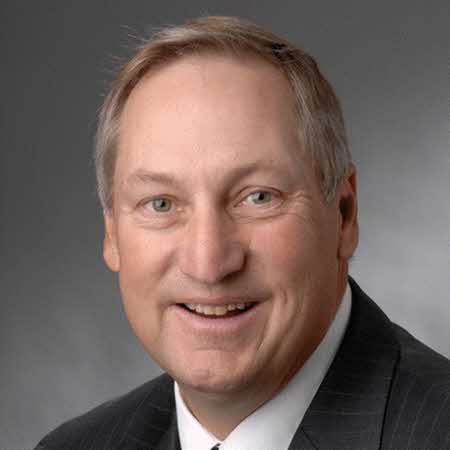 Bill Lewis, PMP
Facts about Bill Lewis
A mission-driven trainer
"I love training people," Bill says. "I love sharing knowledge and maybe to a fault, talk too much." As an instructor, Bill is extremely focused and mission driven, which he puts down to his military background. He is also aware that learning the finer points of project management is a challenge.
"I am a little empathetic but also very demanding," he adds. "The assumption for my students is that they know how to manage a project; they just need to know how to pass the PMP exam."
Travelling with the military
Bill grew up in Kansas and Georgia in the USA and swam competitively for 10 years. "As a military brat, our family moved many times," he says, "and I followed that pattern with a military career which saw my family move many times as well."
Bill was stationed in Georgia, Kansas, Texas, Germany, Saudi Arabia, and Turkey.
Based in the US, with international family
Bill lives in Olathe, Kansas (the Kansas City area) with his spouse Betsy. He has been there over 20 years. "I was born in Germany and adopted," he says. "I have a large family. I have four grown children and 10 grandchildren. I have one sister in the US and eight half-sisters in Germany, North Carolina and New Jersey. I also have three half-brothers in North Carolina and Germany."
Outside of work
Now in semi-retirement, Bill plays "fun" golf, confesses to spending "way too much time" playing computer games and lately has been making furniture for his media room.
Bill Lewis's Badges