Student Profile: Ronald Davis, PMP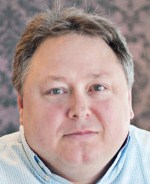 I'm the business leader for Sales, Service and Marketing for a Siebel CRM and Oracle R12 project. I work for Sleep Number and have been with them for 13 years and have been a project manager for the last six years working closely with Information Technology.
I previously was the subject matter expert for Order to Cash of a SAP ERP implementation and both the business leader and the leader of RICEF (Reports, Interfaces, Conversions, Enhancements and Forms) had earned the certification. I witnessed the additional expertise and professionalism the skill sets learned and wanted to perform at that level.
I had a hard time prioritizing study time. I finally developed a cadence where I took my lunch at my desk and completed the PrepCast, read, or completed sample tests.

A simple Google search for affordable PMP contact hours led me to The PM PrepCast. The reviews were very positive.
I found the PrepCast to be very complete. I enjoyed the videos and they provided great information.
My #1 recommendation:
Answer as many practice questions as you can. I kept a spreadsheet of tests I took and the score I earned. I also broke out areas I struggled and did additional reading. I retook many tests a couple of weeks after my initial to see if I could improve my score. My scores varied greatly from test to test and I didn't let it bother me. The weekend before the test I scored 90% on three tests and 40% on two more. I found that the multiple test questions helped me in two ways:  1) With the additional research, I understood the process 2) Like math, there's a finite amount of questions that can be asked. As I took multiple tests, I learned the types of questions that could be asked. Even if they numbers, the answers, or the focus of the question slightly changed, my process for answering it remained the same.