The PM PrepCast (PM Fundamentals)
The PM PrepCast (PM Fundamentals)
The PM Fundamentals
Sorry. You do not have an active subscription to The PM PrepCast (PM Fundamentals).
Please visit to learn about simulator features and order your subscription.
The simulator allows you to test your exam knowledge on hundreds of sample questions that are as close to the "real thing" as you can find them. All questions are developed by a team of certified project managers. They are always updated to the latest PMI Exam policies, and Live Feedback™ gives you the opportunity to discuss every question with a certified PM to ask for clarifications and get additional insights from the trainers.
It is a realistic online exam prep environment that you can confidently use to prepare for and feel ready to take your exam.
Try it for free! Visit to sign up for your 7-day complimentary access.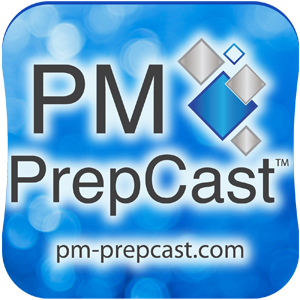 The PM PrepCast™ (PM Fundamentals) is a training course intended to introduce you to the fundamental building blocks of how to manage projects. The course is aligned with A Guide to the Project Management Body of Knowledge (PMBOK® Guide) which is a project management framework published by the Project Management Institute (PMI)®.
You can watch the lessons either right here in the online Learning Management System (LMS) or -- starting September 15, 2019 -- you can also download them to your phone or tablet using a podcast app. This gives you the freedom to study project management wherever and whenever you want. It is a well-rounded study approach that gives you the tools and understanding to participate on a project or even manage one yourself. It will shorten your study time because it keeps you focused.
Please click here to begin the PrepCast Learning Path and watch your first lesson.
back